Minecraft is a game creation that enables gamers to play games and survive in a created world through different programs. There is no doubt that Minecraft is one of the best sandbox video games popular worldwide and made by Mojang. It is tough to explain Minecraft, it is a virtual landscape where millions of children are linked with it worldwide.
It has the most basic graphics, and this is quite different from a regular game, you have to repeatedly perform the same task for your survival against the deadly creatures in the game but the question arises of how you can get the seagrass in Minecraft. So, without further ado–let's explore!
Also, We have a separate guide to fix OpenGL Error 1280, OpenGL Error 1281, and OpenGL Error 1282 in Minecraft.
What Is Seagrass?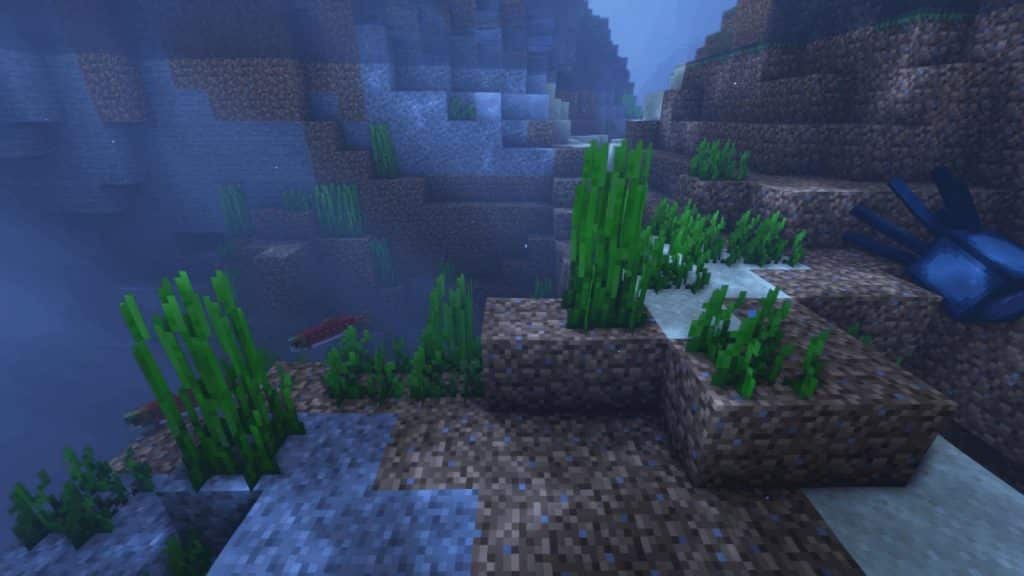 Seagrass is an unusual naturally occurring item that Minecraft does not build with crafting or furnace; instead, you have to find and collect this item within the game. In survival mode, you have to require one shear to make seagrass which can be found underwater.
There are many ways to obtain the seagrass, and it involves understanding the correct tactics. The player can also grow the seagrass by using bone meal, and there are different methods for seagrass farming.
In this article, we will learn about other ways by which you can get the seagrass in Minecraft. So let's begin.
Also Read: How To Get Silk Touch In Minecraft?
How To Get Seagrass In Minecraft?
This is one of the most asked and common questions to be asked by the players who play video games in Minecraft. Here we will discuss those steps of how to get seagrass in Minecraft.
Find Seagrass
If you want to find seagrass, there will be no great source and high chances of finding seagrass except in water whether it is a sea floor or the floor of any other water body; or if it is dirt, sandy, clay, or gravel, all you need is profound sufficient water for finding seagrass.
Shear
After finding a seagrass, you need to hold the shear and place the pointer on the seagrass, under the game window, you will see a block highlighted spot there.
Use Those Shear
After that, utilize those shears on the seagrass collected and separate them from the sandy blocks; the utilization of shears depends upon the different versions of the sandbox.
Surety Of Collecting Seagrass
Before it disappears, you need to be sure that you have collected a sufficient amount of seagrass; this is an actual act because seagrass is one of the most valuable materials hard to manage.
Do check our separate guide to fix io.netty.channel.AbstractChannel$AnnotatedConnectException Error.
Sea Grass Farming In Minecraft
It is also possible in Minecraft to grow your seagrass by using the bone meal. There are many techniques to produce the seagrass using the bonemeal. The process of developing the seagrass by bone meal is relatively simple.
Bonemeal generates the seagrass spontaneously when it is applied to the surface underwater. The usage of bone meal causes it to increase the height of seagrass, similar to other regular grass. 
Applying the bone meal through the dispenser, but the grass can only be cut by breaking it with the shear. This makes the automatic farming of seagrass impossible. There are two other ways to grow the grass by using bone meal effectively.
The player can apply the bonemeal to as many surfaces in the water as possible for maximum seagrass production. This will result in a large area filled with seagrass that the player can get by using shear quickly.
Another method is to apply the bonemeal to the underwater surface to grow seagrass and obtain it. Once the bonemeal is used, the seagrass will start to grow. The player can go AFK at this point with continuous clicking with shear.
This will result in seagrass growth and cutting of them as soon as they reach height. The players can get new shear if they break, which will result in the continuous farming of seagrass. 
These guides can help you make Podzol and Infinite Lava source in Minecraft.
How And Where Can We Use Seagrass?
Seagrass is one of the essential materials to be collected in Minecraft; these prove helpful in various ways.
By seagrass, you can increase the growth of turtle babies by ten times more rapidly.
They help stop the flow of lava.
Seagrass can also feed cows and breed turtles, which turns the turtle to love you. After breeding, turtles go to the beach and lay eggs.
Seagrass is also one of the sources of bone meal; after reaching level 8, you get one bone meal.
It can be used for decoration purposes as well. It gives a natural grassy look which looks fantastic as a decoration.
Check out our complete guide to find buried treasure in Minecraft.
Conclusion
This article has an overview about the Minecraft sandbox video game, which is very popular worldwide, especially among children. Mainly our topic is related to how to get seagrass in Minecraft? This is a material that we have to collect while playing a game; this is one of the helpful materials to be collected. Deepwater is an excellent source of collecting the seagrass.
No matter what kind of water it is, whether dirt, clay, or sandy water, players have to find seagrass. Then we have seen steps and completed the process of getting seagrass. In addition to this, we have also looked upon the uses of these seagrass and why they are so important and helpful in the Minecraft game.