Twitch has been the undisputed king of the online video streaming world for a long time. It is used by 15 million daily active users who stream their own games and watch their favorite gamers on the battlefield.
However, sometimes users encounter with twitch black screen. In this error, the user can chat, and see the user profile without getting any issue, but unable to see the streaming video.
I know this is frustrating at the time when you're fully enjoying streaming of shroud and suddenly the entire windows screen becomes black. What rotten luck.
Well, no more puzzlement, Let me walk you through some easy and proven methods. So you can fix the twitch black screen issue in no time.
But users, want to investigate what causes the twitch black screen issue on Chrome? Let's take a short guide on it.
Why my Twitch Screen Becomes Black
To come up with some best solutions, this issue is analyzed by our tech expert. According to their research, the below points might cause the black screen to twitch. Let's check em out.
Bad and corrupt cookies and caches might be causing this issue. Before you dig deep, you should try out this method.
sometimes router could cause this issue by not granting you proper network configuration or blocking javascript
Sometimes, DNS doesn't provide the right result due to wrong DNS settings.
By checking your IP address settings, you might fix this issue.
Chrome Hardware acceleration:
This feature is used by chrome users to tackle with chrome week speed. However, sometimes it behaves abnormally that might cause a "twitch black screen" error on Chrome.
Try different mode in Google Chrome:
If you use Chrome for browsing and streaming, you might encounter with twitch black screen. But it can be fixed by trying another chrome mode.
Every so often, twitch doesn't work correctly due to some technical issues. The solution? In that situation, you can't do anything except time.
TLS is a cryptographic protocol that provides secure browsing. If it is disabled, you won't be allowed to stream twitch.
Points to Remember
Before we explore the solutions to your problems, you must take the following points into account. Otherwise, these solutions may not work for you.
You must have a strong internet connection
Uninstall or disable system firewalls
Make sure you're not an active user of VPN
Never forget, you must be logged to your System as an admin
Now it's time to get into the nitty-gritty of twitch black screen solutions.
Solution 1: Clear Cache and Cookies of your Browser
Before you dive into the tricky methods, I think, trying this (30-second )method would be time savvy for you.
To try this solution, follow the below simple steps.
Open your Google chrome and move your cursor to the three-dot icon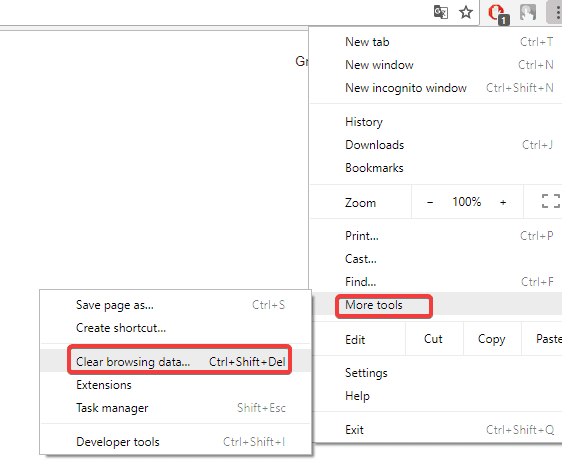 Click on the More Tools then clear browsing data.
Tick the boxes of browsing history, Download history, Cookies, and other site data.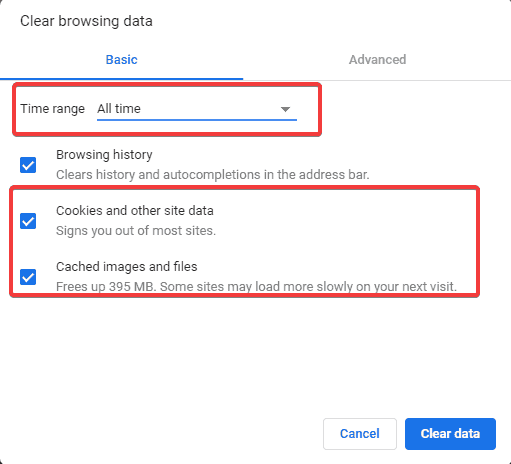 Hit the Clear data option to make changes
Go back and check your twitch for the black screen problem. Hope the error has fixed. If this solution didn't t work then check out the next method.
Solution 2: Turn off Hardware Acceleration
As we discussed before, hardware acceleration is a feature that is used to enhance the user experience. But sometimes, it causes issues for users.
But the best part is, this feature can be disabled at convenience. To do this, let's try the below easy and proven steps.
1:Visit Google Chrome and click the three vertical dots icon present at the top right side of the screen.
2:Open Settings then click the Advanced option
3:Under the Advanced options section. You'll see the subheading named as System. open it
Here you'll notice two options. Uncheck the last box which says Use hardware acceleration when available"
Voila! Now go back and relaunch your browser to check the error is gone or not.
Did this method help you? If No, then it's time to look at the third solution.
Solution 3: Switch to Incognito Mode on Google Chrome
This is another simple way to get rid of the twitch black screen on Chrome. Through this mode, you'll be able to browse securely.
The best part? The other user on the same browser won't be able to inspect your recent activity.
Let's break each element down.
Open Google chrome and click three vertical dots icon available at the top right side of the screen.
Move your cursor on the third option "New incognito window" and enable it.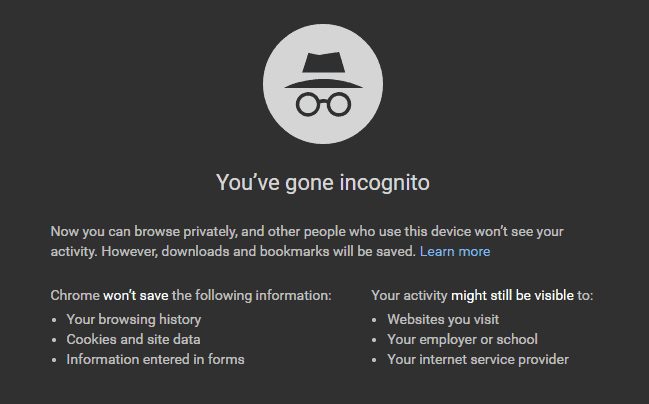 Congrats, you're all done. All you have to do is to relaunch your app and check it for error. It still exists, then we have some other great solutions. Let's explore them without further ado.
Solution 4: Setting Google's DNS
Google DNS is the service run by Google to enhance internet speed, safety, and efficacy of results. However, by default, simple DNS is used by websites and applications. Google DNS might work for you if you're facing a twitch desktop app black screen.
Let's know why you should use Google's DNS rather than the DNS server.
1:Press Windows + R, type "control panel" in the dialogue box, and press Enter
2:Once the screen is a popup, click on Network and Internet
3:Now, you'll be redirected to the next tab, select "Network and Sharing Center
4:On this stage, you'll notice the active network to which you're connected now. Open it
5:Next, hit Properties to move to the next step
6:To change the DNS server, double click on "Internet Protocol Version 4 (TCP/IPv4)"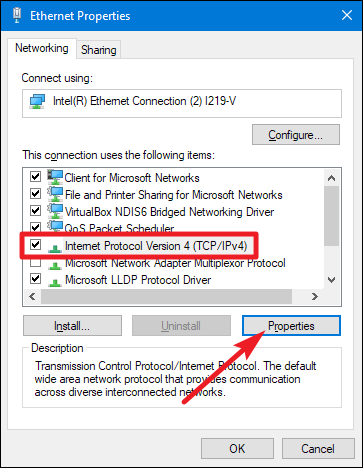 7:Now, click Use the following DNS server addresses
8:Set Preferred DNS server: 8.8.8.8
9:Set Alternate DNS server: 8.8.4.4
10:Hit OK to make changes and exit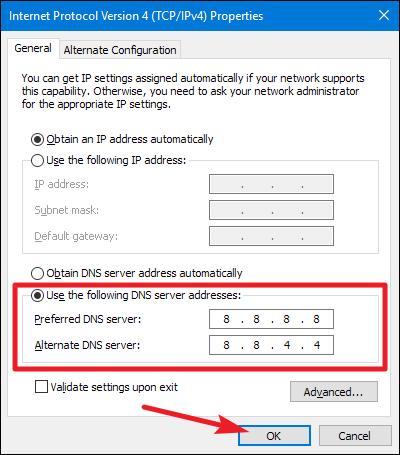 Go back and restart your computer. Hope the error has been fixed now.
Solution 5: Check your Router Settings
If your router has a javascript or Firewalls blocker, you may face this issue. So make sure there is no blocker. Another helpful way to get rid of the twitch app black screen is to switch your network from public to private network.
Besides, Try to unplug your router for a while and plug it in again. Many twitch users have fixed this issue by doing these changes on the router. Give it a whirl, and you're done.
This separate post can help you with Ethernet Connected But No Internet issue, go check it out.
Solution 6: Reset Network Configurations
Let me walk you through another unharmful way to get rid of this issue. This method will help you troubleshoot unnecessary files and give a fresh restart to your computer network. Worry about files? Don't worry this method won't hurt your important data.
Let's get straight to the point.
By pressing the Windows + R, a dialogue box will appear.
Type "command prompt" right-click on the application and move your cursor to "Run as administrator" (Or simply type "cmd" in the search bar and run it as admin )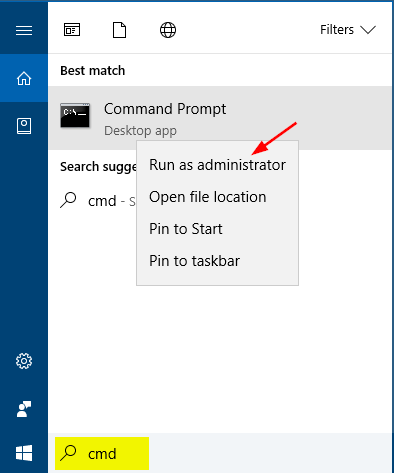 Once the program is run properly type ipconfig /flushdns then press Enter.
Type ipconfig /renew then press Enter.
You're all set. Close all tabs and restart your computer again to check the error is disappeared or not.
Method 7: Request for the New IP address
What does it mean? Well, let me clear this confusion. By renewing your IP address, your computer will request a new IP address from a DHCP server such as a router.
Why is this necessary to pay attention to? Good question. If you're getting problems while connecting to the network then this method would help you.
Let's follow quick steps to request for the new Ip address
Press the Windows key + R to run the application.
Type cmd in the dialogue box and then click OK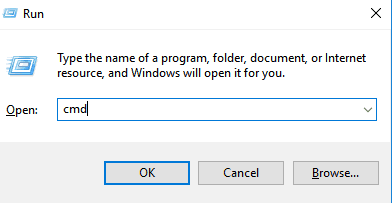 Now,type ipconfig /release and hit Enter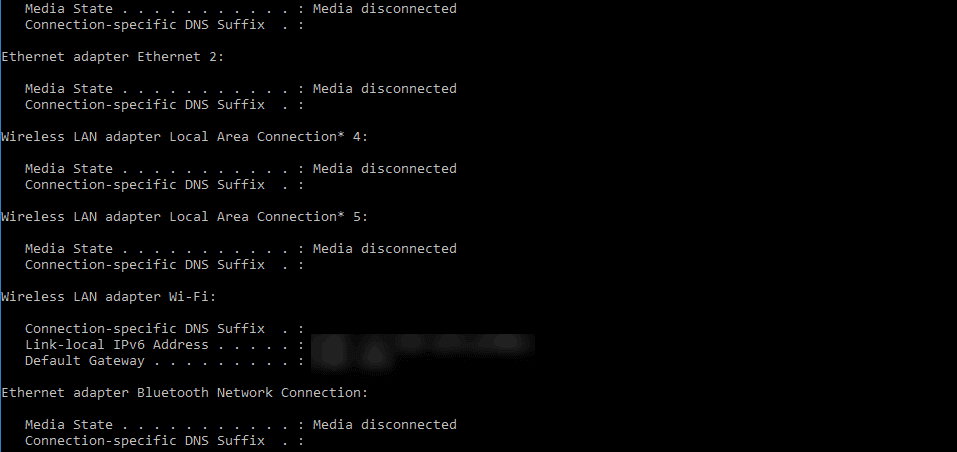 In the next prompt, type ipconfig /renew, and press Enter
Write exit and push Enter to quit from the window
Also, Check out our separate post for Twitch Addon Install Error Minecraft.
Method 8: Enable TLS
Sometimes, twitch won't work properly when TLS is disabled on your computer. Luckily, enabling it isn't difficult as you might think. All you have to do is to follow the below method step by step and you're all done.
Move to the control panel and click on the internet options
Pick the Advanced tab and tick all TLS options and press ok.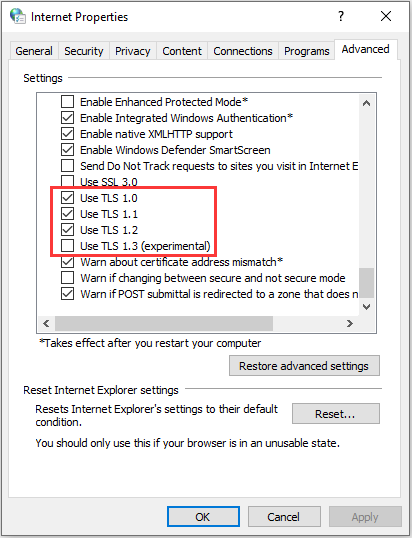 If none of the methods have worked for you, we strongly recommend the following quick methods :
Disable VPN or Proxy server
Reset Chrome
Update Chrome
Try beta.twitch.tv
Switch to Multitwitch
I really hope you found my post helpful. Now I'd like to hear what you have to say:
Have you tried the below methods to fix the twitch black screen? If so, how did it go? Let me know by dropping a comment below right now.